Welcome to Lightning Amusements!
At Lightning Amusements, we specialize in providing thrilling and unforgettable experiences for all your party and entertainment needs. As a bounce house, inflatable entertainment, and party rental company, we bring the fun directly to you, turning any occasion into a memorable celebration.
With a passion for creating joyous moments, we pride ourselves on delivering high-quality and safe inflatable products that will make your event an absolute hit. Whether you're hosting a birthday party, a corporate gathering, a school function, or any other special occasion, our wide range of bounce houses, obstacle courses, water slides, and interactive games are sure to keep everyone entertained.
Safety is our top priority, and we go the extra mile to ensure that all our inflatables are regularly inspected, cleaned, and maintained to the highest standards. Our team of trained professionals will set up and take down the equipment, allowing you to relax and enjoy the festivities without any hassle.
With Lightning Amusements, you can count on outstanding customer service from start to finish. Our friendly and knowledgeable staff is here to assist you in selecting the perfect inflatables and equipment that match your specific needs and preferences. We understand that every event is unique, and we strive to customize our offerings to make your vision a reality.
We take great pride in being a reliable and trusted partner in your party planning journey. Our commitment to excellence extends beyond just providing top-notch inflatables. We believe in fostering lasting relationships with our customers and aim to exceed your expectations every step of the way.
Join us in creating lifelong memories and unforgettable experiences. Get in touch with Lightning Amusements today and let us bring the excitement to your next event. Get ready to bounce, slide, and laugh with us – because at Lightning Amusements, fun is our middle name!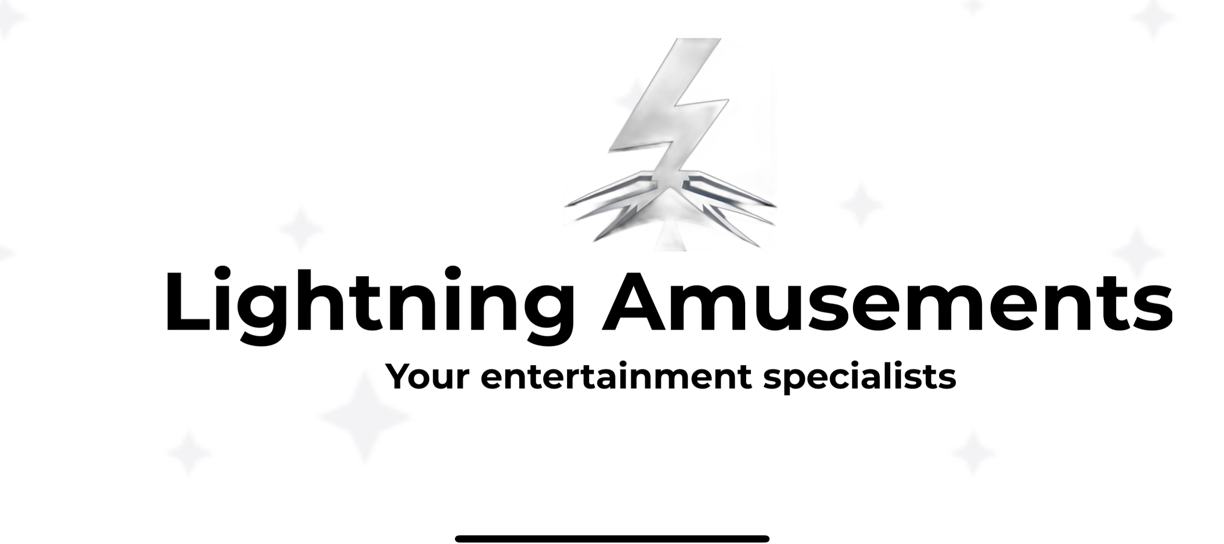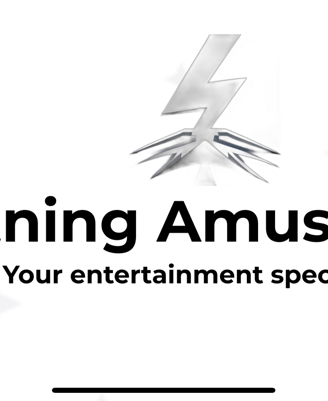 Our mission
Our Mission:
At Lightning Amusements, our mission is to provide exceptional inflatable entertainment and party rental experiences that bring smiles, laughter, and unforgettable memories to every event we serve.
We are dedicated to offering a wide selection of high-quality bounce houses, inflatable slides, obstacle courses, and interactive games that cater to diverse preferences and event sizes. Our mission is to be a one-stop destination for individuals, families, schools, and businesses seeking thrilling and safe entertainment options.
Customer satisfaction is at the heart of our mission. We strive to deliver outstanding service, from the moment our customers inquire about our offerings to the successful completion of their events. Our knowledgeable and friendly team members are committed to guiding our customers through the selection process, ensuring they find the perfect inflatables and equipment to suit their needs.
Safety is our top priority. We adhere to rigorous safety standards, regularly inspect and maintain our inflatables, and follow industry best practices to ensure the well-being of our customers and their guests. By prioritizing safety, we provide peace of mind and allow our customers to fully enjoy their celebrations.
We aim to be a trusted partner in event planning. Our mission is to collaborate closely with our customers, understanding their unique requirements and vision, and providing expert guidance to create exceptional experiences. Whether it's a backyard birthday party or a large-scale corporate event, we are dedicated to going above and beyond to exceed our customers' expectations.
We believe in continuous innovation and staying at the forefront of the industry. Our mission is to explore new technologies, trends, and designs, constantly refreshing our inventory to deliver the latest and most exciting inflatables to our customers. By embracing innovation, we ensure that every event we serve is infused with creativity and novelty.
Furthermore, we are committed to operating with integrity and professionalism in all aspects of our business. We strive to foster a positive and inclusive work environment, where our team members are valued, respected, and empowered to deliver excellence. By nurturing our team's growth and well-being, we create a strong foundation for exceptional service and customer satisfaction.
Through our mission, we aim to create joyous and memorable experiences that will be cherished by our customers for years to come. Join us as we embark on this mission to make every celebration an extraordinary one, where the magic of inflatables brings people together and creates moments of pure happiness.
Our vision
At Lightning Amusements, our vision is to become the leading provider of bounce houses, inflatable entertainment, and party rentals, revolutionizing the way people celebrate and creating a world where fun knows no bounds.
We envision a future where Lightning Amusements is synonymous with excitement, innovation, and exceptional experiences. We strive to set new standards in the industry, constantly pushing boundaries and introducing cutting-edge inflatables that captivate imaginations and ignite joy.
Our vision encompasses a commitment to unmatched customer satisfaction. We aspire to be the first choice for individuals, families, schools, and businesses seeking extraordinary entertainment options for their events. By offering an extensive selection of top-quality inflatables and equipment, along with personalized service and attention to detail, we aim to create unforgettable memories for our customers and their guests.
In our vision, safety remains paramount. We invest in state-of-the-art manufacturing processes and rigorous quality control measures, ensuring that our inflatables not only provide endless fun but also meet the highest safety standards. We want our customers to have complete peace of mind, knowing that they can rely on us for safe, reliable, and well-maintained products.
Furthermore, we envision Lightning Amusements as a leader in sustainability and environmental responsibility. We are committed to minimizing our carbon footprint through eco-friendly practices, such as utilizing energy-efficient equipment and implementing recycling programs. By doing so, we aim to contribute positively to the communities we serve and leave a lasting impact on the planet.
Our vision extends beyond business success. We aspire to be active contributors to the communities we operate in, supporting local initiatives, charities, and organizations that align with our values. We believe in giving back and making a difference, spreading joy beyond our inflatable play structures and positively impacting lives.
Together, with our dedicated team, passionate customers, and collaborative partners, we are forging a future where Lightning Amusements is synonymous with unparalleled fun, unforgettable celebrations, and boundless possibilities. Join us as we shape the landscape of entertainment, one bounce at a time.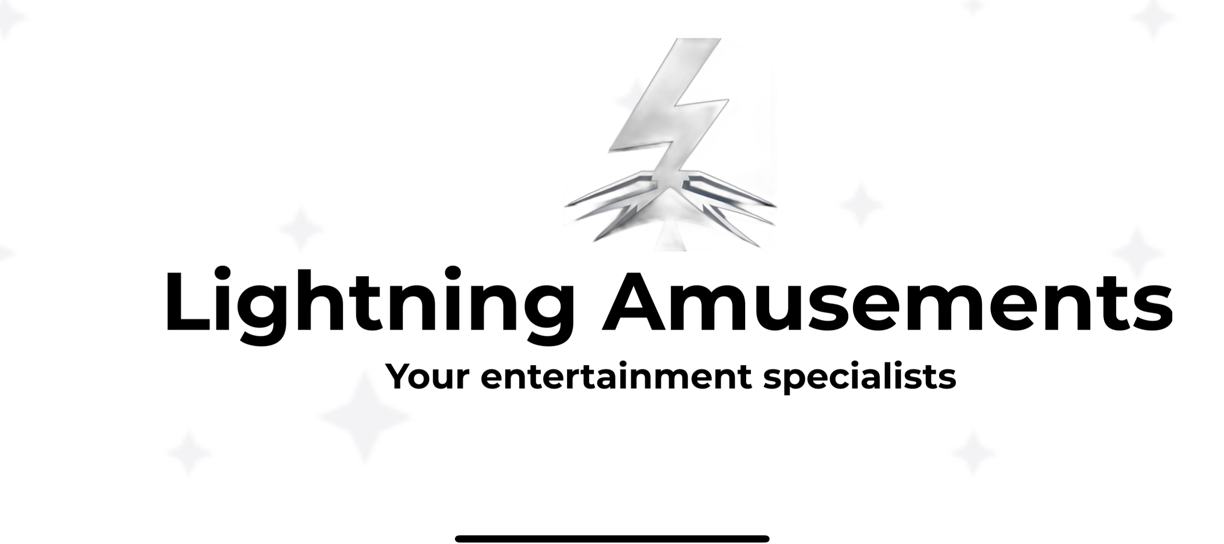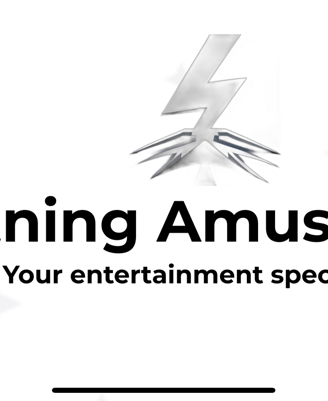 Our team
Our strength lies in our individuality. Set up by Esther Bryce, the team strives to bring in the best talent in various fields, from architecture to interior design and sales.